Koji and co is a Japanese-owned Koji fermented manufactuerer based in Melbourne, Australia.
WE MAKE TRADITIONAL JAPANESE KOJI FERMENTATION MORE ACCESSIBLE, WITH A FOCUS ON JAPANESE AUTHENTICITY USING AUSTRALIAN LOCAL INGREDIENTS.
Koji is a fermentation culture added to grains, and beans. Koji has been used in Japan for more than 1,000 years and is one of the most fundamental parts of Japanese cuisine.
The fermentation process creates a complete transformation in flavour and texture. Sake, miso, shoyu (soy sauce), mirin, amazake, shio-koji and shochu are all made with koji.
Japanese people have historically made some of these condiments, seasonings or alcoholic drinks at home with their own hands which requires various techniques and long period of time. However in the last few decades, the tradition has been lost due to emergence of mass-produced products by large companies. Because of this, many Japanese people are only familiar with the mass-produced versions easily bought in supermarkets and seem to be unaware of their own food culture and its cultural significance.
Saeko, the founder of Koji and co, first became aware of the importance of Japanese traditions when doing her own research to help her son who had eczema and food allergies. She came to understand that gut health is the key to maintain a healthy immune system and realised that eating traditional fermented foods was a key way to support it.
Saeko was taught how to make Koji grains by a professional in Japan in 2014, and in 2019 she was mentored by Dr. Masahiro Yamamoto and his staffs at his Koji spore company Kawachi Genichiro Shoten in Kagoshima.
It led her to start a movement to preserve traditional Japanese koji fermentation techniques in Australia, and started Koji and co in early 2019 by having a stall at Farmers Markets around Melbourne.
Koji and co produces small batches of Kome (Rice) Koji and Mugi (Barley) Koji made with the highest quality local produce with koji spores imported from Kagoshima, Japan. There are also koji-based products including miso, shio-koji and amazake. Koji and co also offers a range of workshops and experiences like miso-, shio-koji-, sake- and amazake-making workshops using koji to share the wide-ranging usage of koji.

Koji and co imports Koji spores officially from Kawachi Genichiro Shoten in Kagoshima, Japan to Australia and also started importing Japanese Akita Sugi wooden crafts to function as an official distributor in Australia since 2020.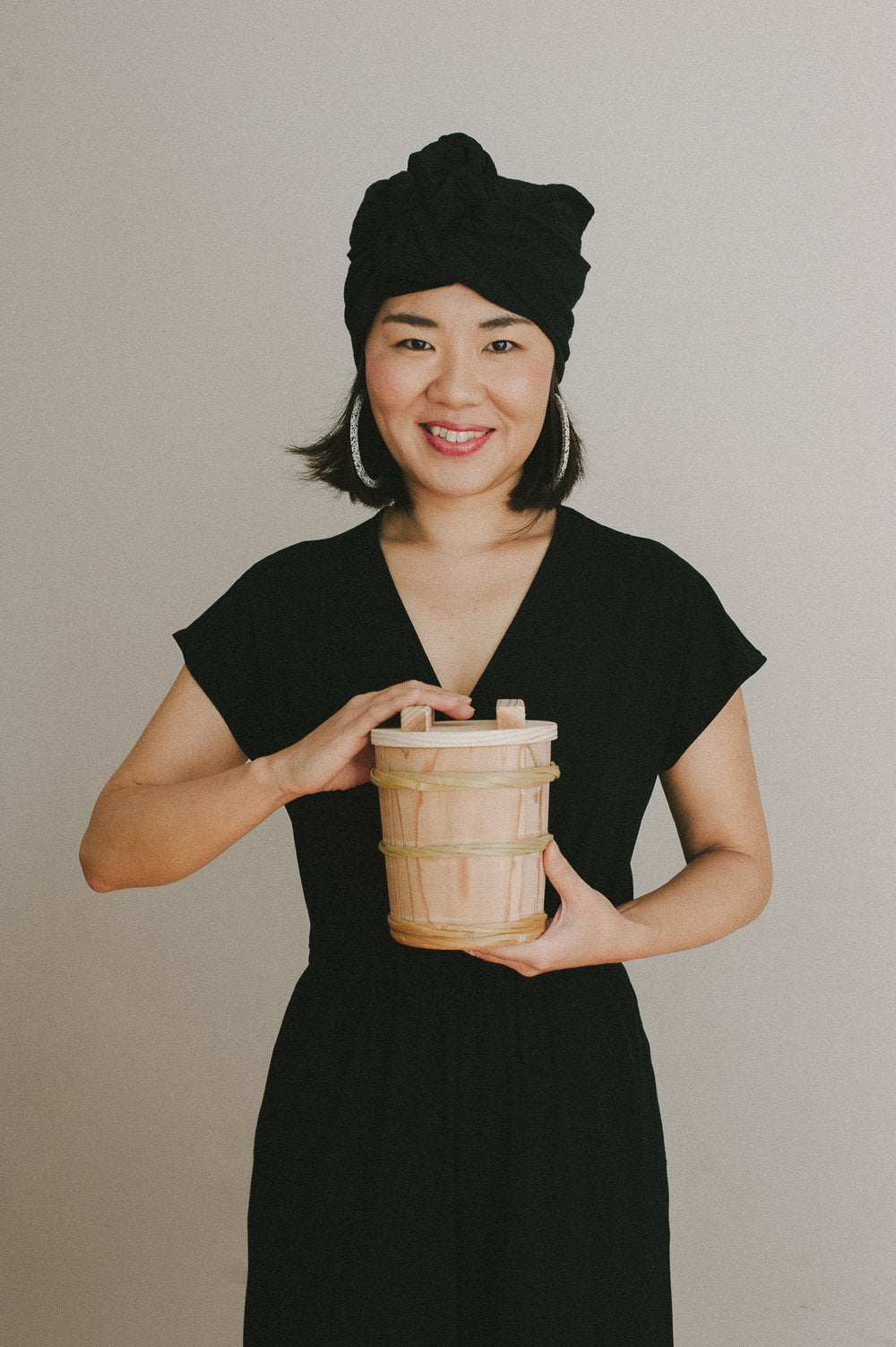 Saeko Iida (owner / founder)

Born in Yokosuka and grew up in Yokohama, Japan. Currently lives in Melbourne, Australia.
Graduated from Keio University (Faculty of Literature) in Tokyo in 2003.
Left her career in Tokyo in 2010 at an advertisement company specialized in international fashion brands.
Moved to Australia in 2011.
Through her experiences of raising her son in Melbourne, she started this movement to spread traditional Japanese food culture in Australia.
Saeko is passionate about moving forward with traditional Japanese food culture in Australia, Koji fermentation in particular, so that she can signal this movement to Japanese people through her active and ever-growing connections across Japan.